Actress of the Month – Celinde Schoenmaker (The Phantom of The Opera)
Currently starring as Christine Daae in The Phantom Of The Opera at Her Majesy's Theatre, this angel of music wins our August Actress of the Month! It was announced this month that Schoenmaker would be extending her stay at Lloyd Webber's Opera Populaire for Phantom's 30th Anniversary, and we couldn't be more delighted! To book tickets to see Celinde in Phantom of The Opera, click here
Actor of the Month – Matt Gillett (Chitty Chitty Bang Bang, UK Tour)
Chitty Chitty Bang Bang is one of the most loved shows of all time, and is currently taking the UK by storm with its current tour. This family friendly classic also features one of the most terrifying villains in theatre, The Childcatcher, and Matt Gillett is starring in this role on Chitty's tour. I never thought I'd celebrate a role which is intentionally there to scare children, but here I am! Gillett wins August's Actor of the Month. See Gillett singing with his co-star, Carrie Hope Fletcher (in full costume!), on her YouTube channel here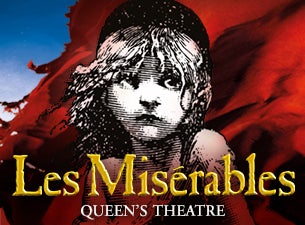 West End Show – Les Miserables
Have you heard of this one!? As Les Miserables plays its final performances on Broadway, this month, we're celebrating this incredible show and singing our prayers that this wonderful show is staying open in the West End. Residing at the Queen's theatre, this thirty-years-young production is a must-see for theatre goers everywhere! Do you hear the people sing? If not, you're not close enough! Get your tickets to Les Mis here
Touring Production of the Month – Miss Saigon (2017 UK Tour)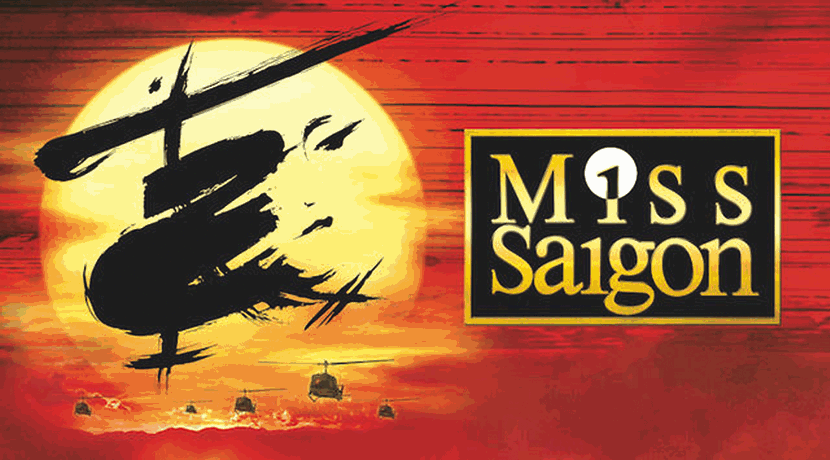 Okay, so we're abit early on this, but this month has been filled with some super exciting announcements about the Miss Saigon tour, opening at the Leicester Curve in 2017, so it's our Touring Production of the Month! While we anxiously wait for this tour to land, we have the immense 25th Anniversary Broadcast to look forward to – airing on Sunday 16th October. Tickets are selling our seriously fast all across the UK for the one-night-only screening, so get your tickets a.s.a.p to avoid disappointment!
Album of the Month-
BOMBSHELL: The Marilyn Monroe Musical from SMASH
While the popular US TV hit series SMASH ended a few years ago, this album remains a real favourite of mine, and it's been on a continuous loop for weeks! With such a wonderful range of songs to belt out, cry to, or simply bask in the stylings of Bernadette Peters, this album is a winner!
My most-played songs on this album are the harmonious "History is Made at Night", "On Lexington & 52nd Street", "Second Hand White Baby Grand", "Hang The Moon" and "Don't Forget Me". Get listening!
Social Media star of the Month – Ashley Shaw
Matthew Bourne's leading ballerina, Ashley Shaw, has been starring in the worldwide tour of 'Sleeping Beauty' as Aurora with the New Adventures ballet company. This month, Shaw has been in Singapore, Bali, and Shanghai. Her Instagram (Asharella14) has all the photos a world traveller only dreams of! For that reason, she's our August Social Media Star of the Month!
Happy #Hamilversary! This month, America's favourite musical turned one! Hamilton opened in August 2015, since then, the show has performed for sell-out audiences and become one of the most awarded shows of all time. Happy 1st Broadway Birthday, Hamilton! Here's to many more years as the most popular show of all time! Hamilton is due to open in the West End soon!
Last month, we commended Emma Kingston for stepping in as an emergency cover and playing Vanessa in 'In The Heights'. She has now stepped into the role full-time! We wish her lots of luck in the role.
Speaking of emergency covers, last month's Actress of the Month, Natasha J Barnes, returned to American Idiot as an emergency cover this month! Kudos to her!
Have I missed something this month which you've loved? Let me know and maybe it'll appear in the next 'Monthly Obsessions'!
Don't forget to follow us on Twitter

@pocketsizeblog

for all the latest news and gossip!